YOUR CONNECTION TO OPTIMAL HEALTH & WELLNESS
Serving the Watertown Area
Chiropractor Watertown WI
Welcome to Riverview Chiropractic, S.C. located in Watertown. Chiropractic is one of the most amazing healthcare professions, but very few people understand what it's all about. This article is here to help you gain a basic understanding of how our Watertown chiropractor can help you and your family.
Chiropractic wellness care is a great way for you to be proactive in maintaining the overall health of your body. From newborns to geriatrics, our chiropractor can create a care plan for all members of your family.
When you visit our chiropractor, we will listen as you discuss your areas of concern. After the consultation, our doctor will develop a wellness plan that is specifically tailored to your body. You will receive quality care using the latest chiropractic techniques.
Trust our skilled chiropractor to help you align and heal your body using natural methods and techniques.
Riverview Chiropractic, S.C.
IS CHIROPRACTIC RIGHT FOR YOU?
Reclaim your life with personalized acute & corrective care
Pain and injuries can alter your life. When you are suffering from pain and discomfort due to an illness or injury, you can rely on our custom chiropractic care plans to target your problem areas.
Making the choice to visit a chiropractor gives you a natural alternative to modern medicine, which often only masks the problem instead of alleviating it.
Our chiropractor is trained to successfully treat many conditions including headaches, migraines, sciatica, muscle spasms, leg pain, immune deficiencies, and chronic fatigue.
Regular chiropractic care visits can help maintain your family's quality of life. The treatments are natural and safe for all family members.
SERVICES OFFERED AND CONDITIONS TREATED
Let us create a balanced plan to help you regain your optimal health. Our plans include nutritional counseling and family and sports chiropractic care.
Services offered:
Ultrasound therapy
Electric stimulation therapy
X-ray capability
Soft tissue mobilization
Rehabilitation work
Spinal decompression therapy
Adjustment / manipulation of the spine
Conditions treated:
Headaches and allergies
Neck and arm pain
Muscle spasms and back pain
Auto accidents and work injuries
Numbness and tingling
Fibromyalgia and arthritis
Sciatica and disc injuries
Improve your healing
Use our complete sports chiropractic services to improve your healing. Recover from your sports injury using a unique treatment plan created by our certified chiropractic sports practitioner.
Stop letting that sports injury slow you down. Consult with our team to develop a plan that will help you heal naturally and regain your mobility.
You don't have to live in pain. We are here to help you get your life back.
SERVICES WE OFFER
Contact us today to see how we can help you feel better today.
HOW TO FIND A CHIROPRACTOR IN Watertown
This guide will help you find the best chiropractic clinic in Watertown for you. When most people in Watertown decide they need a chiropractor, they end up doing a search and just picking someone at the top.
Being at the top of Google for the chiropractic search does not necessarily mean they are the best chiropractor for you. Follow the steps below to make sure you are picking the right chiropractor for you.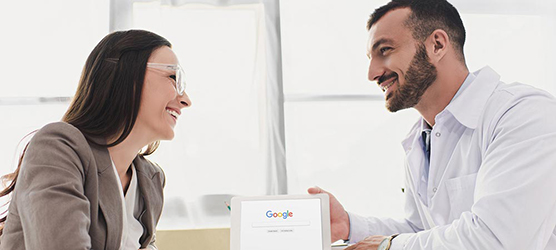 Time Needed: 5 minutes
Total Cost: USD 0.00
4 EASY STEPS TO FINDING A CHIROPRACTOR IN Watertown
Step 1: Open up a Google search
You will want to type one of the following in the search bar:
Chiropractor Watertown
Chiropractor 53094
Chiropractor near me
Best chiropractor in Watertown

Step 2: Review Their Website
The best chiropractors in Watertown put as much care into their website as they do into the rest of their office. By reviewing their website you will get a good feel for the doctor and if they are right for you.

Step 3: Check Out Their Reviews
Check out the Google Business Page of a chiropractic clinic you are thinking about visiting. It is easy for someone to say they are great, it's a different story to get other people to say great things about you.

Step 4: Give The Office A Call
Now that you have a basic understanding of what the office is about. Give them a call to make sure they fit the message that their website and GMB have been sending. You will know in a few minutes whether the office is the right one for you.